President 2021-2023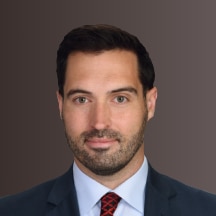 A born and raised native to the Phoenix area, Dr. Stevens was a graduate of Horizon High School and later received his bachelor's degree in Microbiology from Arizona State University in 2006. Upon graduation, he matriculated to The Ohio State University College of Medicine and completed his MD in 2010. For the next five years, Dr. Stevens attended the Medical University of South Carolina to complete his residency in Otolaryngology, Head and Neck Surgery and completed his general ENT board certification shortly thereafter. He then became dual board-certified in 2017 after completing fellowship training in Neurotology, Otology, and Lateral Skull Base Surgery at the University of Cincinnati. Upon completion of his training, Dr. Stevens and his family were proud to move back to the Phoenix area to begin clinical practice.
Since that time, Dr. Stevens has developed into one of the leading Neurotology and Skull Base Specialists in Arizona and the Southwest region. He has a passion for surgery of the lateral skull base, acoustic neuromas, and implantable hearing technology (cochlear implants, bone anchored implants, and auditory brainstem implants). He is an active fellow of the American Neurotology Society and American Academy of Otolaryngology and serves within those organizations as a member of various committees. He also enjoys the pursuit of academic medicine and proudly serves as a peer reviewer for three specialty-specific research journals and as local-regional educator and lecturer on topics related to his field. Dr. Stevens has authored over 40 peer-reviewed research manuscripts and 14 book chapters, and continues to conduct clinical research alongside his team at Barrow Neurological Institute.
Dr. Stevens, alongside his partner Dr. Santarelli, is now forming the first ever Department of ENT and Skull Base Surgery within the Barrow Neurologic Institute. In this role, he carries the titles of Assistant Professor and Director of Lateral Skull Base Surgery. Dr. Stevens also serves as head of the cochlear implant program, auditory brainstem implant program, and chairs multiple committees within the institution. In 2020, he became President Elect of the Arizona Society of Otolaryngology and also serves on the state Board of Governors for ENT.
Dr. Stevens appreciates the significance of individualized relationships with his patients, and considers this to be the most rewarding aspect of his profession. He enjoys his life's journey with his wife Gina and their three boys, Aaron, Noah, and Luke. He is very active in his community, including free health screenings and outreach programs. In his free time, he indulges in reading, hiking, camping, chess, and playing sports with his sons.